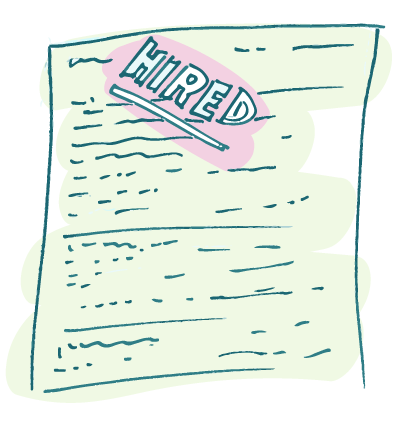 Newsroom leaders, hiring managers and job candidates agree: the journalism hiring process is fraught right now, especially in local news.
Leaders and managers are under pressure to make smart hires under tight budgets, quick timelines and an industry in flux. Early-career candidates must navigate uncertainty along with their need to gain experience, learn new skills and earn a living wage. Everyone is concerned with newsroom culture, diversity, equity, inclusion and belonging and working conditions in a time of increased burnout and turnover.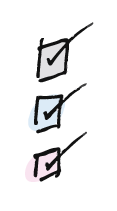 The Better Hiring Practices Playbook is an effort to gather the wisdom of dozens of smart folks in the industry and share it in an easily accessible format.
► We have a few goals with this project:
Compiling better — not best, as this work is constantly evolving — hiring practices from a diverse, thoughtful group of professionals across the local news space who are often bringing folks into local news

Highlighting some of the folks and organizations pioneering this work

Creating an accessible, public standard in order to create accountability
Throughout this playbook information will be aimed at both hiring managers and job applicants. We encourage everyone to read all of the information, but color coding will provide quick glancible identification of the category.
For Hiring Managers
For Job Applicants
Though early-career journalists are often college students or recent graduates, they don't have to be — we intentionally use the term early-career journalists in this guide to represent anyone entering the field.
This playbook is the culmination of our findings and will live as a free and living document that shares the best practices and knowledge shared with us during the project.
A big thank you to our team of undergraduate interns who worked on this project over the course of 2022-2023:
Katelyn Chedraoui
Adejuwon Ojebuoboh
Lucas Thomae
Daniel Wei
Caitlyn Yaede
About the author:
Sarah Vassello is the project manager for UNC's Center for Innovation and Sustainability in Local Media. Before working at CISLM, she spent more than three years in audience and communications for the Institute for Nonprofit News. A 2017 UNC grad, Vassello cut her teeth in local news at The Daily Tar Heel, UNC's independent student newspaper; the Milwaukee Journal Sentinel; and the Gannett headquarters.
Click to expand ⤵
Alice Wilder, Starting Out newsletter

Andy Alford, Texas Tribune

Bill Horner III, Chatham News + Record

Brady Toefel, California Polytechnic State University

Catherine Komp, Independent journalist

Chrissy Murray, Duke University

Chuck Clark, Western Kentucky University

Doug Mitchell, NPR

Emily Corio, West Virginia University

Erica Perel, Center for Innovation and Sustainability in Local Media

Jill Geisler, Loyola University

Jim Rodenbush, Indiana University

Kelly Barnett, Newhouse School, Syracuse University

Larry Graham, The Diversity Pledge Institute

Lila Carney, Quinnipiac University

Lisa Heyamoto, LION Publishers

Marisa Porto, UNC-Chapel Hill

Mary Heisey, Independent journalist

Noah Cooper, TEGNA

Pam Garcia-Rivera, University of Wisconsin-Madison

Rhema Thompson Bland, McClatchy

Sara Shahriari, Institute for Nonprofit News

Sarah Bennett, Santa Ana College

Sherry Chisenhall, Charlotte Observer
For applicants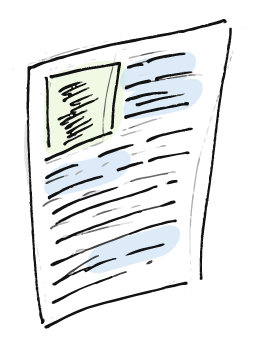 Especially when experiencing a big life transition, it's true that there are a lot of internal (and often external!) pressures early career journalists face. Don't feel that you're going into this job search blind, and don't feel like there's no one on your side.
And don't feel like if you don't get the job or internship you wanted immediately that you're failing.
"When I was 28, I was working in a surf shop," Brady Teufel, journalism department chair at CAL Poly and student advisor at Mustang News, said. "It's all going to work out."
It's also OK to find a job that will pay you what you need to survive. Unlike what the greeting cards say, passion is not priceless — there's no shame in taking a job in, local news or otherwise, that helps you meet your needs.
To summarize this section, most hiring managers want to see is an effort for the role — did you show up on time? Did you care enough to research what the organization does? Did you make an effort in your appearance? Have you thought about where you might fit into this organization?
The most common advice from all we talked to is:
Be a journalist. Do your research about what you're walking into, and how you can help.
https://www.poynter.org/business-work/2021/cohort-advice-early-career-journalists/
☑️ Ready to find a job? Download our early career checklist (PDF) to help guide your journey.
Click to expand ⤵
Before hiring and applying
"Is this where you want to be?"
🗣️ "My general advice (for early career journalists) would be to look for jobs where they would get good editing, where there would be an investment in their continued improvement."
— Erica Perel, CISLM director and former general manager of The Daily Tar Heel
What skills would you like to develop, either personally or professionally? Your first post-graduation internship or job likely won't be a star-studded experience. But it should be a place where your curiosity is encouraged.
"Go somewhere where you'll learn something," Teufel said. That could be how to be a leader from a great manager; that could be how to report on the business beat; it could be how to get a community you're new in to trust your reporting.
When evaluating internships, look at the experiences of past interns and fellows. What are their current roles, where did they end up after completing the program and how many were hired post-grad? Are those benchmarks where you want to be?
"(Working in local news) is an opportunity to make a difference in a place, and to also grow professionally," said Emily Hughes Corio, journalism & media program chair, teaching professor and internship coordinator at West Virginia University.
Different jobs provide different learning opportunities. For example, aggregation reporting roles where you write three stories a day mean less face time with sources but could shore up your ability to write quickly on tight deadlines, said Lila Carney, director of career development for the School of Communications at Quinnipiac University.
At more established legacy media outlets, you'll likely be working within a pre-existing structure, workflow and expectations. Working for independent or nonprofit journalism outlets will likely give you more freedom to try new things but also less support.
And in terms of financial or organizational sustainability, consider the media landscape where your desired organization sits. For example, in broadcast markets, the station's ranking impact its bottom line, notes Kelly Barnett, assistant director, people and culture, for Newhouse School of Public Communications at Syracuse University.
Before embarking on this journey, like most journeys' beginnings, it's worth it to spend some extra time here to be intentional with your efforts.
🔍✍️ Journaling prompts for job searching (Tiktok)
🗣️ "What I tell people is it's not usually the organization. It's the people you work with that can make or break a job."
— Pam Garcia-Rivera, Media, Information and Communication career advisor at the University of Wisconsin-Madison's School of Journalism and Mass Communication
It's important to remember that hiring managers need great local journalists as much as you need a job — maybe even more so.
Many, but not all, career services representatives surveyed for this report said fewer than half of their students are taking paid jobs in local news, preferring other kinds of media jobs. This means a qualified and passionate local news reporter will stand out to hiring managers, who have a real need to move fast to fill their openings.
That's not to say you shouldn't put your best foot forward or show up without preparing.
Brush off your imposter syndrome, celebrate your wins and keep an open mind — local news outlets are lucky to have you and they will certainly utilize you. You'll be jumping into a hands-on experience on day one, working alongside and learning from folks who are experts in the field. And trade that scarcity mindset for one of abundance – a ton of research shows it's better for you in the long run.
🗣️ "Be open to new beats; diversify your skillset."
Be open to learning new things you didn't expect.
In local news, there's always an opportunity to learn something new, from reporting to editing to visual journalism to data science and production.
If you're traditionally a sports reporter, you can expand those data reporting and feature writing skills by taking a job covering healthcare; if you covered local government, why not try the production and analytics side?
For folks graduating from college specifically, don't hesitate to consider an internship as the path to enter the field.
"Don't count out a post-grad internship, especially if you don't have much experience," said Pam Garcia-Rivera, Media, Information and Communication career advisor at the University of Wisconsin-Madison's School of Journalism and Mass Communication.
"With internships, I'm more like, Find one, and we'll make the best of it, versus jobs, where I say, don't settle," Teufel said.
🧰 Tools to find, track and level-up job applications, including a job tracking spreadsheet, from Mandy Hofmockel of the Journalism jobs and a photo of my dog newsletter
🗣️ "(Early-career journalists) need to have a job that's going to allow them to earn a living wage in whatever community they're working in."
— Chuck Clark, director, WKU (Western Kentucky University) Student Publications
Your student loans will be due soon. Your car might need repairs (or you might be about to pay off your car!). And you'll have bills to pay that you likely don't have now.
How much will your new post-college lifestyle cost? If you're changing careers to enter journalism, how will that transition impact your monthly budget?
It's helpful to have a sense of how much your monthly costs will be and then work backward to find a position to help accommodate your needs.
🧮 Living wage calculator, which includes a state-by-state look, from MIT
🗣️ "Looking for a new job can often be one of the most demoralizing experiences any of us will go through."
— Larry Graham, founder/executive director of The Diversity Pledge
It's easier to do hard things with friends and supporters in your corner. The job search process can feel draining and disempowering. Don't be afraid to find people who can relate.
In a support group, you all can help each other through the process by:
Reviewing resumes and cover letters
Providing space to actively listen
For friends and family, take on light chores like dishes or walking a dog to free up uninterrupted work time
🔍 How to support someone looking for a job (Tiktok)
📣 Advice from early-career journalists, from other early-career journalists about the dealbreakers they've set for themselves professionally and Advice for early-career journalists from two mentors (The Cohort newsletter)
Journalism affinity organizations such as The National Association of Black Journalists, National Association of Hispanic Journalists or The Association of LGBTQ+ Journalists may offer support groups. And, of course, if you graduated from or are currently enrolled in a college or university, utilize the resources provided by your career services team.
👥 Some Slack groups that provide support for job searching:
Gather | A platform for community-minded journalists. There's a specific channel for job and internships, both for professionals to share opportunities, but also to introduce themselves if they're on the job market, and any other employment-related conversation.
DEI Coalition For Anti-Racist, Equitable, And Just Newsrooms | A shared community space to tackle challenging conversations, create new resources, equip themselves to be better allies and advocates, and together, change newsroom policies, systems, and culture for the better.
Listings, Applying & Interviewing
So you've thought through what you might be looking for — congratulations! Let's chat more about some good things to look for in listings, the application process, the interviews and more.
Click to expand ⤵
🗣️ "I can't predict the future, but (orgs that offer unpaid internships) are going to continue to struggle, and the quality of the employee is going to suffer."
— Lila Carney, director of career development, Quinnipiac University School of Communications
A key better practice is salary transparency. The job listing should include a pay range or minimum salary. This helps candidates reserve a major resource in the searching process, time, if the salary isn't able to meet their living needs.
And if you are interested in a job listing without a salary, make sure you ask about it early. The Chatham News + Record in North Carolina doesn't advertise the salary in job listings, but they also don't hide it, said Bill Horner III, until recently the co-owner and publisher of the small newspaper. He's participated in panels on mentorship such as The Care and Feeding of Early-Career Journalists at the NC Local News Summit in 2022.
He said they don't advertise the salary in postings because they don't want to deter candidates from the initial interview, but make it a point to be very open about what the outlet can afford to pay during the interview.
"It's not that we don't want to (pay more), it's that our budgeted pay rate is what we can afford to pay," Horner said. "We're a small organization. What our reporters do get is a lot of flexibility and freedom to really stretch their legs creatively, which translates into a phenomenal early-career experience. I also like to share with prospects a list of organizations where my former reporters are working — The New York Times, The State in Columbia, The News & Observer… That always piques (candidates') interest, knowing we're on the radar of other news organizations."
"If the pay is low, what are the other benefits?" Garcia-Rivera said. "What does that look like, because it can really be a big motive, that could add a lot more."
🗣️ "One of my critiques of hiring at news organizations is lengthy job descriptions that aren't clearly defined. They're posted publicly and include a laundry list of responsibilities and tasks."
— Catherine Komp, independent journalist and editor; co-presenter at NC Local News Summit on "How to overcome roadblocks to a more equitable workplace"
A job listing with the responsibilities of three-plus roles could be a sign of poor organizational structure, said Lisa Heyamoto, programming director, membership education, at LION Publishers.
LION defines sustainability as the intersection of operational resilience, financial health and journalistic impact.
"Operational resilience: Without a company culture and systems, processes and policies designed to support staff and manage growth, news businesses will experience burnout among the very people whose talent and buy-in are critical to their success," the definition states.
Absolutely feel free to explore and try new things and push your comfort limit, but be sure to ask detailed questions about jobs with varied responsibilities.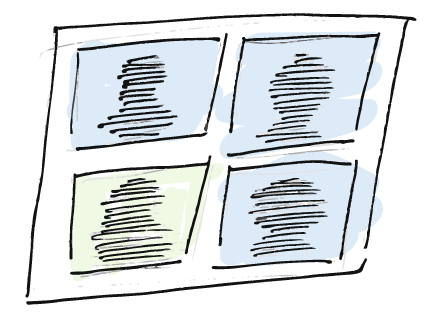 🗣️ "Internships should always partner students with mentors."
— Chrissy Murray, CEO at The (Duke) Chronicle
The best internships or early career experiences provide you with a mentor to show you the ropes, or otherwise set you up for success.
Some questions to consider during your internship interview, if they aren't already addressed:
How does the company invest in interns or in early-career journalists, in terms of time and money? Both are valuable resources!

What professional development opportunities are available?

How do interns stay connected, with each other or to the news organization at large?

Are newsroom employees represented by a guild or a union that I can get involved in?
🔍 How to ask about company culture (Tiktok)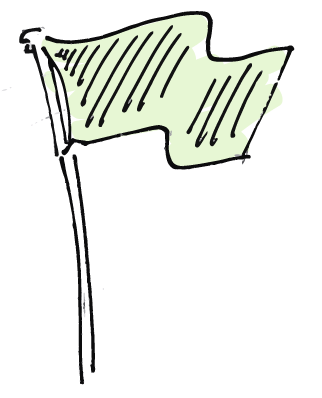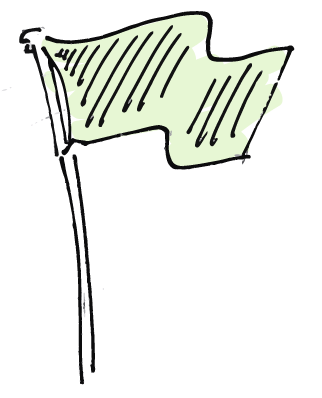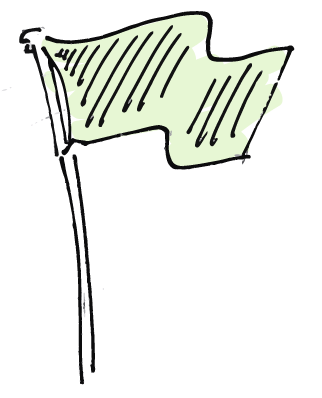 🗣️ "(How) are they open to what you and your diverse background will bring to them? And I think sometimes it's worth asking that question directly."
— Sara Shahriari, director of leadership & talent development, Institute for Nonprofit News
Inclusive organizations make space for your lived experiences to have gravity and weight in your work.
For example, and as Doug Mitchell of NPR's Next Generation Radio Project explains, selected finalists for each cohort pitches a story idea within the parameters of an overall theme, such as climate change. If selected for the cohort, each reporter will work with a mentor to to produce a multimedia story.
Shahriari suggested interviewees ask for examples of how this is done in the newsroom.
"It's important to do research," Mitchell said. "Do your diligence as an applicant and make sure they meet you halfway."
Sarah Bennett, journalism department chair and associate professor at Santa Ana College and advisor for El Don, which primarily serves Latino/a students, said she recommends jobs that will "respect your humanity as a young Latinx professional."
🗣️ "If you want to stand out, show, don't tell."
— Rhema Thompson Bland, deputy director of news talent acquisition & development at McClatchy and former director of the Ida B Wells Society
Easier said than done but you can do it!
Don't tell the recruiter you're passionate about holding the powerful accountable — show them a project you did where you investigated administrative power, how you worked with or led others in that process and what changes or impact that project had.
"College media clips should be on par with professional clips," Murray said.
If you've followed a specific beat or interest, don't be afraid to lean into that as well.
"Find a niche and bring enthusiasm for it to your interview," said Noah Cooper, senior content recruiter at TEGNA.
Bland at McClatchy agrees: "Find a journalism niche and skills — you're competing globally."
An emerging conversation in the industry: Better practices on cover letters versus targeted questions on a Google Doc, etc. that ask about specific skills and mindsets.
🔍 How to show your value in job applications (Tiktok)
🗣️ "Advice for candidates: Listen to the show/podcast you're interviewing for! Hiring managers can tell when you haven't."
— Alice Wilder, podcast producer/reporter and creator of the Starting Out newsletter for young journalists in radio
Showing up prepared means two different things: Make sure you've done your research on the company, what it covers, who your editor would be, what three good stories were recently, etc. But it also means that you cared enough to try, and it shows.
Additionally, be prepared with a list of questions for the employer to help you decide if the job would be a good fit for you too! Interviews are conversations.
"Don't seek out red flags in interviews — do seek out self-awareness questions," Cooper said.
On the appearance side, it matters less about what you look like, and more that you tried. You don't need to wear something that makes you uncomfortable — but you should make an effort to be neat, clean and professional.
And Zoom interviews aren't the time to skip professional dress from head to toe, Carney said: "because you don't know when you'll have to stand up to turn off the light."
🔍 What to wear for a Zoom interview (Tiktok)
Offer letter & onboarding
Congratulations, you've got an offer! Here's some advice on signing a document that you feel good about.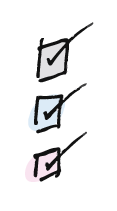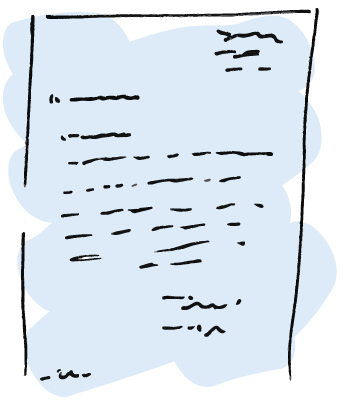 Click to expand ⤵
🗣️ "Do not sign for more than 2 years for that first job."
— Lila Carney, director of career development for the School of Communications at Quinnipiac University
Across many career development professionals, we heard that about two years was the average length of an entry-level role. That isn't a hard and fast rule, but you may outgrow the role — if you're presented with a contract that requires you to stay more than two years, consider talking with your support group or trusted advisors.
"If an organization presses you to sign a contract, even if you can't afford a lawyer, get someone you know who has some life experience to read the fine print to see whether or not it locks you into a low salary for a longer period of time than is really equitable," Jill Geisler, Bill Plante Chair in Leadership and Media Integrity at Loyola University, said.
Early career journalists in broadcast should carefully review and consider noncompete clauses as well.
✒️ Should you sign your employment contract?, from Upcounsel
You can, and should, advocate for yourself, but be mindful to act with honesty, transparency and integrity.
For example, most hiring managers will understand your dilemma if you accept an internship but get offered a full-time opportunity a few months later. Communicate clearly and make your decision with gratitude, grace and as much advanced notice as possible. They may even work with you to help you take advantage of both opportunities.
For hiring managers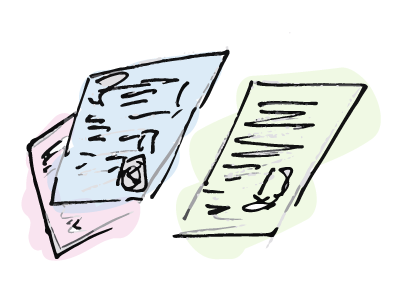 Hiring managers in local news: You're likely wearing a lot of hats and doing a lot with very little. We know you're likely juggling leadership at work and caretaking at home, on top of taking care of yourself. And quite often, especially in tight operations, we know that hiring can often feel like an act of triage to resolve the chaos of being understaffed.
We hope that these tips and resources can be helpful to you as you work to build your team, especially to help you find the right fit.
And if you don't have the bandwidth or the capacity to do this work right now, there are a handful of incredible consultants for hire who are quite literally studying and creating some of these better practices.
🖨️ Ready to hire? Print our hiring better practices checklist (PDF) as you start your journey.
Before starting the hiring process
Click to expand ⤵
🗣️ "If someone was trying to decide between one station and the station with (a) supportive news director who wants to help students. I would say you should go there. You should go work for her."
— Emily Hughes Corio, journalism & media program chair, teaching professor and internship coordinator at West Virginia University
Early-career opportunities should be mutually beneficial positions, but those that build skills, reputation and connections for the candidate.
Jill Geisler, Bill Plante Chair in Leadership and Media Integrity at Loyola University, said that hiring managers should act as agents, helping these journalists but not guaranteeing lifelong positions.
"We'll build a good portfolio together, you'll learn while you're here and grow and build things you are proud of," she said.
🗣️ "Be supportive the first couple of weeks, and I think you'll really get a lot of return on your investment with internships and students entering their first job."
- Brady Teufel
Think back to your first internship or job: What's the one thing that stood out? Is it the mentors who guided you into local news, or the fabulous projects you got to work on, or maybe the other journalists who taught you as much as your editor?
Newsrooms can tailor the experience to the early career journalist through one-on-one mentoring. The mentor should be able to identify the journalist's learning style, long-term goals and challenges in order to help them grow.
This isn't only the responsibility of the mentor and/or hiring manager, but a group effort — how is your organization as a whole going to bring in this person?
🌟 LION Publishers has a fabulous job scorecard template to help plan out guard rails: (Public) LION Job Scorecard Template
🗣️ "I think that orgs just need to not lose sight of the fact that every single action taken, especially around people, needs to have a DEIB lens attached to it, constantly, rigorously. It takes time, someone on staff to do it who's paid."
— Sara Shahriari, director of leadership & talent development at Institute for Nonprofit News
Doug Mitchell, the founder and project director of NPR Next Generation, said that the reporters in the program pitch their own story idea but within a framework or "theme." Those chosen for the program will be paired 1:1 with a mentor and together, they will report and produce said story.
The reporters in the cohort are usually from the same geographic area, but he finds the diversity of their lived experiences contributes to a rich range of people and places covered.
This, he said, points to the benefits of a newsroom that values reporters' lived experiences in their work and embeds DEIB principles throughout the workplace, not just during the hiring process.
"When it comes to making these processes stick, you need someone at the top saying, This publicly states the priority of our organization," Mary Heisey, a freelance podcast producer, broadcast radio editor and co-creator of the Youth Media Starter Guide, said.
As a manager, it's important to support employees as individuals with strengths, weaknesses and whole lives, not just what they bring to their specific job, Graham said. This is how you inspire loyalty, he said.
"Companies have to demonstrate what their values are through actions, not just statements or boilerplates," said Kelly Barnett, assistant director, people and culture, for Newhouse School of Public Communications at Syracuse University.
🔎 Use American Press Institute's Inclusion Index rubric to give your organization a score on where you might be doing well and where improvement could occur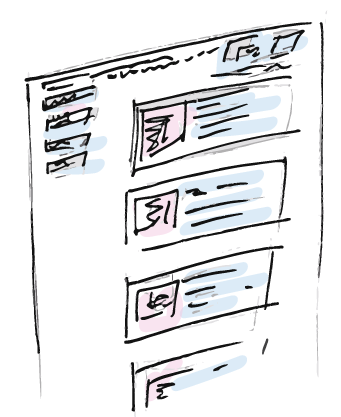 Listing, Recruitment & Interviewing
This is true for hiring managers looking for folks in Colorado, California or New York. These states require the pay scale to be posted. You'll likely need to follow these rules to hire folks from those states for remote positions.
🧰 Employing Interns Toolkit from Society for Human Resource Management
🗣️ "Explicitly state on job postings that you're encouraged to apply even if you don't meet 100% of the qualifications."
— Mary Heisey, a freelance podcast producer, broadcast radio editor and co-creator of the Youth Media Starter Guide
Carefully consider which skills, experiences and qualifications are "required" and which should be listed as "preferred."
Studies show that women and applicants from underrepresented groups often only apply for jobs for which they meet all requirements. Explicitly stating that some skills can be learned on the job will encourage a wider variety of applicants, as will stating that some applicants may bring unstated skills and experiences to the position.
"I think it would be a great idea for a newsroom (that's) interested in doing this work to do an audit of their past job postings and ask, okay, I saw that we listed these as the requirements of the job — were they truly requirements?" Heisey said.
"Don't oversell experience or education required," Andy Alford, director of editorial recruitment, training and career development at The Texas Tribune, said.
Heisey agrees: "Rethink what counts as years of experience," she said. "Schoolwork and volunteering are valuable exposure for journalists."
And schoolwork might not mean traditional journalism work, either.
"I also think being explicitly welcoming people who are switching careers (is important) because I hear all the time from people of all ages, that they felt really discouraged if they didn't go to journalism school, or have a master's degree," Alice Wilder, podcast producer/reporter, creator of the Starting Out newsletter, said.
Of course, there will likely be concrete requirements. For example, in a senior data reporter position, you may require them to have data reporting experience. But knowing a specific data analysis language might be a preferred skill rather than a required one if you're able to teach the tool.
It's important to consider whether job posting language about company "culture" is sending inclusive or exclusive messages.
"Job posting language is meant to bring people in, not screen them out," Heyamoto said.
Importantly, this approach must go beyond recruitment. Hiring a journalist without needed skills requires the organizational capacity to teach and train on the job. The resources required to do this well should be factored into the budget. Similarly, calling your company culture "collaborative" in a job posting is only helpful when the work is collaborative.
Otherwise, the organization risks setting up new hires for failure in the position.
📊 A great guide on how to develop a job description, from Society for Human Resource Management
🗣️ "Unpaid internships are not going to get a lot of traction because there are enough that are paid that the students would rather go and do something for pay."
- Emily Hughes Corio, journalism & media program chair, teaching professor and internship coordinator at West Virginia University
The debate over unpaid internships in journalism is over.
If you can't fund a 40-hour-per-week internship position, consider a part-time role with a robust hourly rate. Or pay college students as freelancers rather than interns. Work with your local college or university about a potential partnership to unlock scholarship money and consider working with national partners, such as EW Scripps or Dow Jones News Fund.
"I also firmly believe internships have to be paid because if you expect somebody to come work for you for the whole summer for free, where they've got to pay rent, you are taking a lot of people out of the picture who aren't able to do that," Sherry Chisenhall, retired editor & president of Charlotte Observer, said.
For-credit internships are generally not an option because students must pay tuition to receive credit. Instead, top internship and fellowship programs emphasizing equity should work to provide housing and moving assistance in addition to pay.
🗣️ "List responsibilities — is it too many duties for one position?"
— Sarah Bennett, journalism department chair and associate professor at Santa Ana College and advisor for El Don
Maybe your new hire needs to be a flexible asset for your organization. In that case, make clear the expected time percentage breakdown for each focus area and any support that may be available in this work.
For example, if you're looking for a digital editor who's in charge of managing social media, maintaining the website and editing stories, what's the expected percentage of time for each role? What kind of support will the candidate have — such as a part-time copy editor, an intern to help with social media, a budget to hire a freelancer?
If you're getting overwhelmed writing the position description, it may be a sign to consider shifting some of these responsibilities elsewhere.
🗣️ "Every newsroom is different, so those hiring managers really need to explore what's going to work for them and what will complement the people in that room and make them stronger."
— Noah Cooper, senior content recruiter, TEGNA
Publish the job listing and be open to all who apply.
Porto said that everything, except enthusiasm, can be taught. Who's showing their commitment? Who's clearly done the research and has a vision? Who is teachable and has the commitment for the role?
Of course, candidates with backgrounds in the journalism field are great and have experience. But you don't need to limit yourself to candidates in journalism, Heyamoto said. Other fields have complementary skills, such as communications, organizing, public policy, public planning, etc.
Skillsets matter more than formal titles, Porto said.
In the same vein, Noah Cooper recommends not to shy away from "unconventional" candidates who can bring relevant and helpful skills into the role. Some examples of "green flag" experiences:
✅ non-journalism qualifications

✅ athletic team experience

✅ experience working in retail or customer service

✅ experience as a community college student

✅ military experience
Candidate Evaluation Form from SHRM
🗣️ "The pipeline is there and it's robust. It's less about hiring, in my opinion, than it is about retention."
— Larry Graham, founder/executive director, The Diversity Pledge
Focus less on short-term recruitment strategies and more on building relationships.
"Put in the work to develop relationships with organizations, conferences and more so you're more than just soliciting candidates from them," Shahriari said.
Alford said taking a multipronged approach has worked best for her, including campus visits, especially to HBCUs and Hispanic-serving institutions, as well as annual career fairs and conferences. Making these routine creates opportunities to nurture deeper relationships.
As an example, you may like a candidate who just isn't a fit for the opening you have. By maintaining that relationship, you'll have a better sense of when that candidate is ready for an opening down the line.
Retention is often a bigger challenge than hiring in terms of building a diverse workforce, Graham said. In other words, how and why did the previous employee leave? What support may be needed for the new candidate to be successful?
📚 Sincerely, Leaders of Color: How to (not) ask for help finding applicants for your program or job by Angilee Shah
🗣️ "So much has to do with 'where is the (early career journalist) from? What (are they) interested in doing?' No two situations are alike."
— Jim Rodenbush, director of student media — Indiana Daily Student, Arbutus yearbook — at Indiana University.
The interview is where you can be a journalist. This is an opportunity to get a sense of skill sets, of course, but also motivations and core values regarding the candidates' work — what fuels them in their journalism work? And how will that fit into your mission? How do they view failure and what does success mean?
"As a former hiring manager in newsrooms, I listened a lot more than I asked questions," Chuck Clark, director of Western Kentucky University student publications. "I also let there be silence. It's kind of like conducting a good interview with a newsmaker — you want to see where their mind is going to lead them."
Cooper also said the interview is a great opportunity to talk about promotion-track positions with applicants. What kind of opportunity is there long-term? Or is this more of a mutual learning experience?
🔖 First, Do Not Scare: How to not lose promising employees during the interview process, from SHRM
🗣️ "A lot of folks want to see themselves in the hiring process."
— Larry Graham, founder/executive director, The Diversity Pledge
Who do you have representing your organization? Do you have a mixture of folks in power versus peers who would be colleagues?
"I try to practice a three-person hiring rule — having at least three people, from other departments when feasible, have their own conversations with the candidate," Horner said. "That gives additional perspective about the prospective hire and gives me additional insight in my decision-making."
This might be the first time the candidates have experienced your organization: Who will they see?
Consider utilizing readers on a volunteer basis, opening up your hiring process to more of your staff or creating intentional time in the interview process to discuss your vision and why you're trying to diversify your staff.
🗣️ "Hiring shouldn't be done in your spare time. Have a timeline and tell candidates what it is."
— Lisa Heyamoto, programming director, membership education, LION Publishers
Your organization's hiring timeline could be very quick or extremely slow. Candidates won't know what's typical for your organization.
Graham said that hiring can be one of the most demoralizing experiences a person goes through. For the sake of your candidates, give them a concrete timeline, starting with dates in the job listing itself, and transparency and accountability throughout the process.
For example, hold yourself accountable by listing the week of first interviews on the job description; after folks apply, send an automated email thanking the candidate for their application and listing the milestone dates for the rest of the hiring process, including polite rejection emails if possible. If circumstances derail the timeline, be transparent about changes.
This creates a better experience for all candidates, especially those without a lot of timeline flexibility. It can also help retain candidates who would otherwise withdraw from with a long process. (If you're in academia, this might want to be something to strongly consider.)
"Be considerate of the time you're asking of candidates," Komp said. "If you can make the process smoother, you will attract a larger and more diverse candidate pool."
📧 Use our template for an automatic response email to a candidate upon submitting their application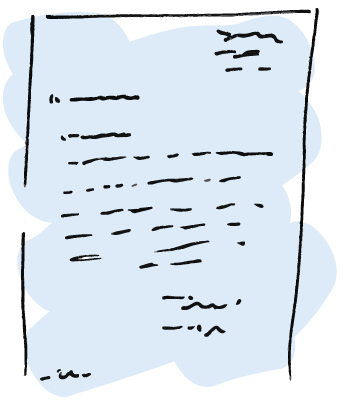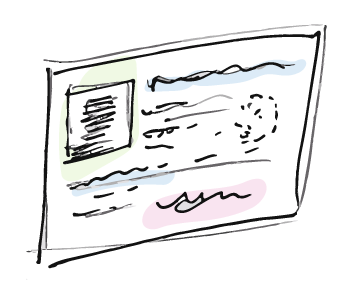 Offer letter & onboarding
🗣️ "I'm committing to you as an employer you're committing to me as an employee, and that letter is the expectation — There should be nothing squishy about that letter."
— Marisa Porto, James L. Knight Chair in Local News and Sustainability, UNC-Chapel Hill
Don't make the offer process harder than it needs to be. Make yourself open and available for questions or conversations after sending the offer out. Include a reasonable response deadline in addition to specifying any terms of employment, salary, benefits and the department/arm of the organization they'll be employed by.
🗣️ "We're talking about really important things to be more inclusive and to be more equitable. Offering housing, or offering a stipend towards housing, helps to move the needle in that direction."
— Kelly Barnett, assistant director, people and culture, Newhouse School of Public Communications, Syracuse University
The folks coming to your organization are in the middle of a large life transition. Especially if they're moving a considerable distance away, they surely need help and advice on what to do when they get there.
A moving stipend will make your job more desirable. (There may be opportunities to partner with universities on housing assistance for interns.) A list of top neighborhoods or apartment complexes/housing areas where former interns or colleagues live will help them.
Not only is it nice and helpful, but it's also a way to make your employee feel safer and more protected during a vulnerable stage in their life.
"Be aware interns or new hires are in a transitional period to 'adult life' — check in on them," Rodenbush said.
🧳 Make a copy of our template as a guide for what may be a good resource for hires upon accepting your offer
🗣️ "Salary becomes secondary as long as an organization lines up with your values."
- Larry Graham, founder/executive director, The Diversity Pledge
It's been mentioned throughout this guide, but it bears repeating — the day-to-day work environment goes a long way in keeping the hire you worked hard to find. You control how you treat and manage your employees, even when salaries are limited.
"People leave if they don't feel connected in your organization," Porto said.
CISLM's burnout report, released in April 2023, found that, of burned-out journalists, most of them said they'd stay in their current role for more money. (Previous research from CISLM found that more than 40% of local journalists who responded to a survey in North Carolina earned less than $50,000 per year, which is the approximate threshold of the North Carolina Budget and Tax Center's Living Income Standard for one adult and one child.)
But the second largest group said they would prefer management change and the third largest group, "Other," were write-ins on how their job could improve to fit more in line with their expectations.
One respondent said "pay would be a step forward, but respect for our job would go a long way. Nobody feels appreciated in a newsroom."
🤩 Five extremely useful templates on how you can center people in your organization from LION Publishers
🗣️ "Try to solicit feedback from candidates about the hiring process, especially ones you didn't hire."
— Sherry Chisenhall, former president & editor of The Charlotte Observer
In addition to automated emails, make time for personal emails, phone calls or to schedule in-person meetings with candidates who made it deep into the process. You may want to hire them in the future and it gives them an opportunity to give you feedback. Try to build a reputation for having a respectful hiring process in which candidates know where they stand.
Create a feedback loop to improve your process by sending out a feedback form after the process is complete.
💬 Make a copy of our template for candidate experience survey feedback form, taken from Workable advice
Resources for both
Hiring Managers

and

Job Applicants

If you're interested in sharing your work, have feedback or want to let us know how you're utilizing this guide, please let us know at cislm@unc.edu or will.lager@rjionline.org.
Click to expand ⤵
Our Methodology for the project
In order to get a sense of better practices in hiring across local news, we created a list of professionals in four categories — recruiting, student media, talent development and career services.
We knew we wanted a larger sample size for these interviews, with multiple folks conducting these interviews using standardized questions.
We looked for professionals doing work in fellowships in well-known places such as Reynolds Journalism Institute, JSK Fellowships, Nieman Fellowships and more. We searched industry publications archives in Nieman Labs and Columbia Journalism Review to find more.
For less widely publicized roles such as career services counselors, we looked first for professionals who worked in journalism-specific schools rather than in a general career services role. We wanted the widest possible variety in experiences, reaching out to folks in community colleges, historically Black colleges and universities, public four-year and private universities.
For recruiters, we tried to get a variety of sources from both corporate-led and more independent news organizations, including folks who are now teaching after years of recruitment. We also tried to diversify perspectives on recruitment by media type.
For talent development professionals, we reached out to folks who are leading fellowship and internship programs that bring early career journalists into the field, or folks who are creating content that informs early career journalists on how to enter the field.
Ultimately, for the first round of interviews, we found that folks closer to our networks were more likely to respond, hence the large proportion of respondents from NC and the Southeast. We hope to further expand this network in future rounds of reporting.
Share your work!
If you're interested in sharing your work, have feedback or want to let us know how you're utilizing this guide, please let us know at cislm@unc.edu or will.lager@rjionline.org.